Successful Candidates Board Elections 2022
Congratulations to the newly voted-in Board members from the Teaching Council Board Elections 2022!
Overview
See an overview of the successful candidates, below. Further down, you can view their individual profiles.
| | |
| --- | --- |
| ECE Teacher Representative | Lorraine Carr |
| ECE Service Leaders Representative | Melody Stuckey |
| Primary Teachers Representative | Elg Anderson |
| Primary Principals Representative | Pat Newman |
| Secondary Teachers Representative | Mike Connor |
| Secondary Principals Representative | Patrick Walsh |
| Teacher Educator Representative | |
Early Childhood Education Teacher Representative
Lorraine Carr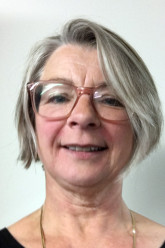 Location: Manawatu
Academic qualifications: Primary Teacher Diploma, B.Ed in ECE, Post Grad Certificate in Leadership
Current position: Head Teacher at Parkland Kindergarten, Palmerston North. Been at Parkland for 7 years, Head Teacher for 4 years.
Active teaching experience: Previously, 4 years at Cubby House Early Learning, Palmerston North, and 9 Years at Parkland School as New Entrants & Junior School team leader
Governance experience: 2½ years on the Teaching Council Board, Kahui ako ECE committee – 7 years, and PTA CCNS – 6 years
Personal interests: Research around Reggio Amelia, reading, walking
Profile statement:
I have enjoyed the 2½ years I've been on the Teaching Council Board and hope to continue adding value and knowledge as the Early Childhood Education representative.
My teaching journey from being a new entrant teacher and now an ECE teacher has highlighted the needs for us – as teachers to be part of a larger community. A teacher is a teacher, is a teacher!! I believe our ECE voice is an important one and know that we are the starting point for tamariki and whānau into the NZ education system.
We are living in an age of change unlike any other we will ever experience. I hope I can continue to bring the ECE teachers voice into each Teaching Council Board meeting. I look forward to seeing the future of teaching across Aotearoa.
Early Childhood Education Service Leader Representative
Melody Stuckey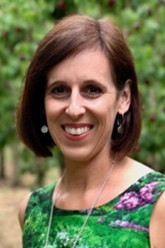 Location: Havelock North
Academic qualifications: Masters Paper – Leadership in Early Childhood, 1997 Bachelor of Education (Massey University), 1994 Diploma of Teaching (ECE) Massey University
Current position: General Manager / Educational Leader for the Frederick Street Group of Centres (2020-2021). Responsible for the Management and Educational Leadership of 3 Early Childhood Centres.
Active teaching experience: Currently teach in all 3 centres if necessary – Frederick Street Kindergarten, Frederick Street Family Centre, The Havelock North Family Centre (2020-2021), Deputy Head of College / Head of Early Years Dulwich College Suzhou, China (2007-2017), Bethlehem Tertiary Institute – Programme Leader / Lecturer (1999-2007)
Governance experience:
Early Childhood Advisory Committee member – Bethlehem Tertiary Institute (2020)
Early Childhood Advisory Committee (ECAC) (2018-2019)
Early Education Federation – Committee Member (2018-2019)
National Coordinator for CECEAA (Christian Early Childhood Association of Aotearoa) (2018-2019)
Board of Director (2006) for First Class Education and Care and Bethlehem Preschool
Member of TEFANZ (2005-2007)
Personal interests: Theatre / family
Profile statement:
My Educational Leadership comes from a diverse perspective due to the privilege of working at Governance, Management and at Tertiary level. This diversity enables me to provide leadership and clear direction within the education profession.
With a background in the tertiary sector I believe I have the skills to advocate for high quality preservice training to ensure graduates are well prepared to provide the best possible outcomes for tamariki and their whānau.
The experience of the Early Childhood Advisory Committee helped broarden my exposure and capability to engage with professional colleagues across all parts of the Early Years Sector. This experience enabled me to respect the diversity of the sector whilst at the same time work together as a united voice. I believe these skills will be transferable to support the Teaching Council to ensure best practice in teaching and leadership taking into account the current changes in society and technology.
Primary Teacher Representative
Elg Anderson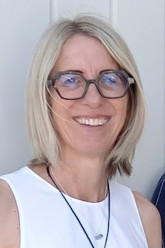 Location: New Plymouth
Academic qualifications: Bachelor of Education, Diploma of Teaching
Current position Te Ao Māori Teacher - Fitzroy Primary (7 years), Facilitator PCT & Mentor Professional Development, Principal Appraiser (NZSTA Accredited) 4 years, Governing Council - Teaching Council of Aotearoa (1 year)
Active teaching experience: Fitzroy Primary School 2013 - Current , Ngaere Primary School (2002 - 2012), St Patrick's Kaponga - Principal (1998 -1999), St Joseph's Stratford (1996-1997)
Governance experience: Governing Council - Teachers Council Aotearoa 2021, Registration Panel - Teachers Council (2018-2020), ITE Panel - Teachers Council (2020), BOT - St Patricks Kaponga (1998-1999)
Personal interests: Tramping, Mountain Biking, Camping, Gardening, Family
Profile statement:
Kia ora Koutou
I've had the privilege of being on the Governing Council for the past year. I have the knowledge and understanding across many roles of the primary sector. Currently teaching Te Ao Māori with teachers and students means I have a practical understanding of the daily challenges, rewards and demands on our teachers. Providing professional development for Year 1 & 2 teachers (and their mentors) has given me insights into how we can support those new to our profession and where we can strengthen and support our future teachers. Working alongside Principals with their appraisal enables me to be current, connected and informed on the realities and issues of the Primary Sector across many schools (city, intermediate, rural, Catholic). I have the passion, knowledge and courage to represent our sector with pride.
Mā pango mā whero ka oti te mahi - together we will get the work done.
Primary Principal Representative
Pat Newman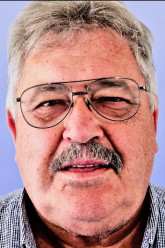 Location: Whangarei
Academic qualifications: T.T.C. Dip Ed (Waikato) B.Ed (Massey) Dip Tchg. ANZPF. FNZEI
Current position: Hora Hora School Whangarei. Decile 2 Contributing School. Principal here since 1999. (Took leave 2005 and 2006 when National President New Zealand Principals Federation, based in Wellington).
Active teaching experience:
| | | | |
| --- | --- | --- | --- |
| 1976-1976 | Opotiki Primary | Bay of Plenty | A Scale |
| 1977-1978 | Pakuranga Intermediate | Auckland | A Scale |
| 1979-1982 | Bay of Islands Intermediate | Te Tai Tokerau | A Scale |
| 1981 | Tutamoe | Te Tai Tokerau | Principal Seconded 1 term |
| 1982-1985 | Arohena | King Country/Waikato | Principal |
| 1985-1987 | Tirohanga | King Country/Waikato | Principal |
| 1988-1990 | Omarama | Central Otago | Principal |
| 1990-1999 | Seddon | Marlborough | Principal |
| 1999-now | Hora Hora | Te Tai Tokerau | Principal |
Governance experience:
1988-Now

Governance and management experience as the principal of a range of schools, from isolated rural to city, small to large.

1995-2007

Elected National Executive Member of the New Zealand Principals Federation. Membership Convenor for several years. Set up original NZPF Email Tree. NZPF Representative on NZEI Negotiating team for two principal collectives including the one that won the current principals sabbaticals.

1996-Now

Member of Te Akatea (Maori Principals Association).

1973-Now

NZEI Member, holding various offices at a local/regional level throughout NZ

2005-2006

National President New Zealand Principals' Federation, at that time representing 96% Primary Principals, and over 200 Secondary Principals. On many working parties/committees at National level.

Public Spokesperson for NZPF.

2007

Immediate Past President New Zealand Principals' Federation

2007-2010

President of Te Tai Tokerau Principals Association – currently Immediate Past President

2007-2010

Auckland University Team Solutions Advisory Board

2002-2006

Appointed Member of the NZ Principal & Leadership Council Massey University

2007-2014

Treasurer Hikurangi Rugby Club Hikurangi Northland

2008-2016

Current Principals' Representative New Zealand Teachers Council. Chair Audit & Risk Committee of the Council Overseeing Strategy, Finances and all Risk. Complaints Assessment Committee Member Teachers Council, and seen both sides of this process.

2019-Now

Elected by NZ Primary Principals to the Education Council of Aotearoa. On Risk and Audit and also Communications Committees.
Personal interests:
Reading Fiction – this could include much from MOE these days, camping, politics, Television, wine, beer tasting in various formats, fishing (if you call my results such) and food!
Profile statement:
I am a straight shooter known for standing up for both principles and principals! I say what I believe, even if unpopular. Currently I am your Principals' Representative on the Council elected in 2019. In my time on the NZTC, (even in previous times) I have worked strongly on your behalf and though we may not always agree, I very strongly advocate for primary principals at the table, where Principals needs and views could easily be swamped! Whilst the Council is an independent body, it is time to make this far more apparent. It's time to ensure strong, experienced advocacy at council. It's not about one issue representation. It's about having the experience, the courage and the passion to ensure the needs of children, principals, teachers and our profession drive our decision making. It's about making a difference. I ask for your support so I can continue this work.
Secondary Teacher Representative
Mike Connor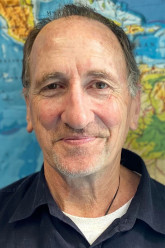 Location: Whanganui
Academic qualifications: BA, Dip Tchg
Current position: Teacher at Whanganui City College, heading Geography and Social Studies – 10 years
Active teaching experience: 30+ years of Secondary teaching – Hillmorton High School (Chrsitchurch), Wairarapa College (Masterton), Onslow College (Wellington). Also Apia (Samoa), London (UK), Eindhoven (Holland).
Governance experience: Chair, Secretary & Treasurer of Local PPTA Branch 2013-2019. Secretary of Horomaka Whanau, 1990-95.
Personal interests: Sport, Te Reo, Travel, the Meaning of Life & too much Netflix
Profile statement:
Kia ora koutou
I do not like the Teachers' Council. I believe most teachers feel the same. I know they have a Government mandate to do their job but we have learned a lot more about mandates in recent times – and it is not all good. The TC say they are self-funded. They are not. They are funded by teachers, who have to pay for their services, none of which we care for. I would like to be elected to hold the TC accountable to teachers. Last years fee hike shows how out of touch they are. As a person with common sense and a keen sense of justice, I am less than thrilled with the growing arms and influence of the TC on my job. I am also very surprised there is no PPTA representation as of right. So vote Mike, he'll see you right.
Secondary Principal Representative
Patrick Walsh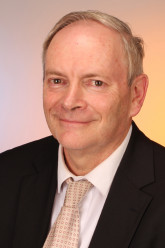 Location: Rotorua
Academic qualifications: MA(Hons), LLB(Hons), Dip Tchg, Dip Rel Std
Current position: Principal/Tumuaki John Paul College 18 years
Active teaching experience: 10 years as Deputy Principal De La Salle College, Rosmini College, Manurewa Intermediate School
Governance experience: President of SPANZ for 3 years and 10 years on Executive, Board Chair of SIEBA for 3 years, Deputy Chair of NZ Teaching Council
Personal interests: Gardening, Swimming, Reading, Theatre
Profile statement:
It has been an honour to serve Colleagues on the N.Z. Teachers Council, including the role of Deputy Chair.
I bring to this important role:
- Ten years on the Executive of SPANZ, three as President
- Former President SPANZ Union
- Board Chair SIEBA
- Nine years on the disciplinary Tribunal Council
There is significant mahi ahead for the Council in the next three years that will directly impact Secondary Schools and Principals. I am willing and able to be a strong voice and advocate for you including:
- Ensuring a dedicated space for Principalship in the development of the Leadership Centre (Rauhuia)
Reform of the Disciplinary Processes of the Council to protect Principals from frivolous and vexatious complaints
- Strengthening entry requirements, programmes of ITE Providers to ensure they focus on literacy, numeracy, diverse learners and cultural inclusiveness
- Create higher trust model for Principals in the process of registration, LAT's, complaints and physical restraints
Teacher Educator Representative
Fiona Ell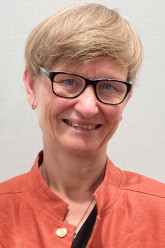 Location: Tāmaki Makaurau
Academic qualifications: PhD, MA (Hons) Dip Tchg
Current position:
Associate Professor, Waipapa Taumata Rau/The University of Auckland
I have been an Associate Professor since 2017. I teach mathematics education to in-service and preservice teachers, and undertake research and service in the area of teacher education, as well as supervising student teachers on practicum. I have worked in teacher education at Waipapa Taumata Rau since 2006. Until July 2021 I was the Associate Dean and Head of Initial Teacher Education for our faculty.
Active teaching experience:
Sunnybrae Normal School: Teacher and senior teacher, 1990-1996
The University of Auckland: tutor, lecturer, senior lecturer 2006-2016
I have also had relieving and part time roles in schools, at the Auckland College of Education and at the University of Auckland when my children were young (1996-2006).
Governance experience: 2017- current: Teacher Education Forum of Aotearoa New Zealand executive member, 2019-2020: University of Auckland appointee to the Auckland Grammar School Board of Trustees
Personal interests: Music, fabric craft, reading, yoga
Profile statement:
Tēnā koutou katoa. Ko Fiona Ell tōku ingoa. I am a Pākehā teacher educator- my ancestors came from England and Ireland in the 1850s and 1860s, to Te Wai Pounamu. As tauiwi I am committed to upholding Te Tiriti o Waitangi. My career in education began in the primary sector, and my fascination with learning and my love for our tamariki is still at the centre of my work and teaching practice. I have served as the Head of Teacher Education for the University of Auckland for six years, worked on approval panels and been a programme monitor. I am currently a member of the TEFANZ executive. My research work centres on teacher education for equity and teacher education policy in Aotearoa. I believe the experience and knowledge I have gained from these different perspectives would combine to make me an effective representative for you on the Teaching Council.