Meet the Leadership Team
Our governing board is supported by an organisation of about 100 employees led by a chief executive and leadership team.
Lesley Hoskin, Chief Executive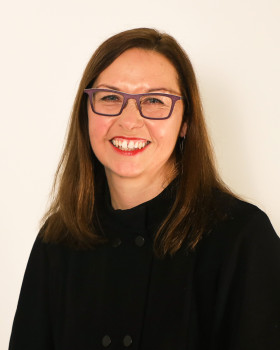 As Chief Executive (CE) at the Teaching Council of Aotearoa New Zealand, I am responsible for providing strong leadership, influence and the drive to lift the status of the teaching profession.

My career began in a large IT company before leaving to run an e-learning and change management business for 15 years while raising my family. In the ten years before coming to the Teaching Council, I held senior roles within the education sector: leading policy conversations and large implementation teams with a focus to lift student achievement as Associate Deputy Secretary Student Achievement at the Ministry of Education and leading the teacher payroll recovery project as Associate Deputy Secretary Novopay. I combine my strategic thinking ability with my passion for bringing solutions that deliver.

I have a Diploma in Te Reo Māori, a Masters in Public Sector Management, and a Postgraduate Diploma Management & Leadership from Oxford University.
Watch Lesley answer questions from the profession

Pauline Barnes, Deputy Chief Executive - Professional Services
I lead the Council's work with key stakeholders to provide direction to the profession, support lifting the education system through ensuring teacher capability, competence and conduct and through providing independent policy advice.

Prior to my work with the Council I held senior roles in Ministry of Education, Tertiary Education Commission and KPMG. I co-led a humanitarian foundation in Romania with my husband for many years, working in educational and community development projects, and have held a number of other roles as a management and financial consultant.

I hold a Bachelor of Commerce and Administration, am a Certified Practising Accountant (CPA) and hold a Master's of Education (my thesis was on Teacher Standards and Professionalism).
Clive Jones, Deputy Chief Executive - Operational Services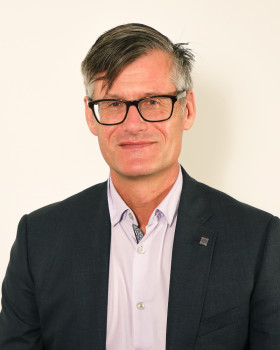 I lead the delivery of services to teachers through Registration and Contact Centre functions and internal service delivery to our staff and Board through Corporate, IT and Finance functions.

I have over 20 years' senior management and leadership experience in a range of industries including vocational education, energy, telecommunications, central and local government. I hold a Bachelor of Technology and a Master's in Business Administration from Massey University. Just before coming to the Council I held senior roles at Education New Zealand and at one of New Zealand's largest institutes of technology.
Tamahau Rowe, Tātai Heke Māori | Deputy Chief Executive Māori
As Tātai Heke Māori – Deputy Chief Executive Māori I (Whanganui, Taranaki Whanui, Ngāti Tuwharetoa, Ngāti Raukawa, Nga Wairiki, Ngāti Apa) I lead the Council in our vision of being a Te Tiriti-led and Values based organisation.

Prior to joining the Teaching Council, I have been an Iwi leader, cultural advisor, a lecturer, a teacher and a health worker.