Meet the Governing Council
The Council is governed by a 13-member board: seven members are elected by teachers and six are appointed by government.
Governing Council members are responsible for ensuring our legislative functions are carried out effectively and efficiently and in the interests of the profession and the public.
Council members serve three-year terms, the inaugural election was held in March 2019. The current Board took office on 1 July 2019.
Seven members are elected by the profession: a teacher and professional leader from the ECE sector, a teacher and principal from both the primary and secondary sector, and a registered teacher from the initial teacher education or continuing teacher education sector.
Six members are appointed by the Minister of Education.
Nicola Ngarewa, Chair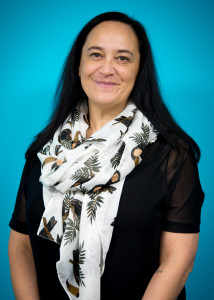 Nicola (Ngati Ruanui) is the Principal at Spotswood College in New Plymouth and on the Board of the TSB Trust. She has taught in all sectors of education from Early Childhood to Tertiary including in the NZ Prison system.

She is passionate about disrupting the educational norm through transformative leadership and a focus on global citizenship. In 2013, Nicola received a Sir Peter Blake Leadership Award as a result of the transformative work at Tamatea High School. In 2016, she was the recipient of the Taranaki Daily News Person of the Year for transformative work at Patea Area School. She was a member of the former Education Council from January 2017.


Clair Edgeler, ECE service leaders rep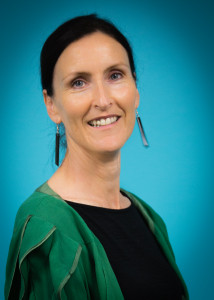 Clair is currently the National Professional Services Manager at BestStart and is responsible for ensuring the organisation provides both effective leadership and facilitation of professional learning and development to support teacher pedagogy and regulatory assurance. She has extensive experience in early childhood education and family social service settings, supporting positive experiences and outcomes for tamariki and whanau.

Clair was the External Sector Advisory Member for the Open Polytechnic and the University of Auckland Early Childhood programmes and was previously on the Albany Community Pre-school Committee.
Clare Wells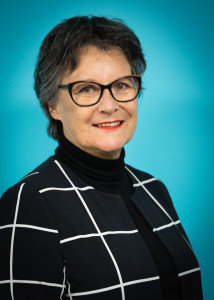 Clare was Chief Executive of New Zealand Kindergartens Te Putahi Kura Puhou o Aotearoa from 2008 to 2019. Her previous roles include policy advisor for the NZ Public Service Association and a senior policy advisor to the Minister of Education.

Clare has been on boards and groups since 1991, most recently the Prime Minister's Education Excellence Awards Panel of Experts, the Minister of Education's Cross-Sector Forum and the Minister's Continuity of Early Learning Group, the Children's Action Plan Directorate Workforce Advisory Group, the ECE Quality Working Group and is a member of the Ministry of Education's Early Childhood Advisory Committee. She was a member of the former Education Council from July 2015.
Dagmar Dyck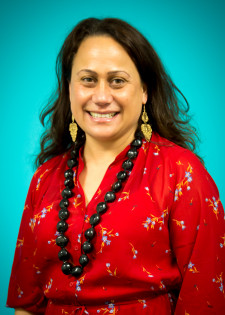 Dagmar Vaikalafi Dyck is an interdisciplinary artist, researcher, art educator and social justice advocate. She taught for 10 years at Sylvia Park School where she led Curriculum design whilst championing their Arts programme and whole school Inquiry learning. Dagmar's current role is as Pasifika Education Facilitator at Tui Tuia | Learning Circle at the University of Auckland.

Her recent Masters research has focused on examining art teachers' beliefs, attitudes and pedagogical practices and how these could affirm Pasifika students' success as Pasifika. She was previously a Tapasā workshop national facilitator for the Teachers Council of Aotearoa New Zealand.

She sits on the NCEA Pacific Peoples Review Panel for the Ministry of Education, the Pacific Advisory Group for Tāmaki Paenga Hira Auckland War Memorial Museum and is on the Executive Committee for Aotearoa NZ Association of Art Educators and Aotearoa Tongan Teachers Association.
Elg Anderson, primary teachers rep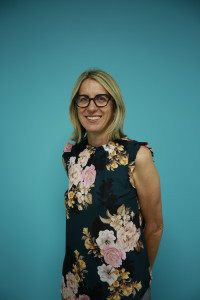 Elg Anderson is a Te Reo teacher at Fitzroy Primary School in New Plymouth and a Principal Appraiser.

Elg has worked with beginning teachers as a mentor and as an assessor of trainee teachers on their placements. She is an accredited educational coach. Elg has over 25 years' experience at all levels of Primary school. Elg has a passion for making teaching an aspirational career choice and a rewarding, highly valued, sustainable career for those already in the profession. She has recently been a member of the Council's Registration and ITE Panels.
Frian Wadia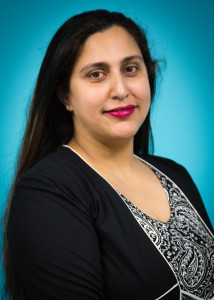 Frian is an Early Intervention Specialist with Autism New Zealand. She was an ECE teacher for over 15 years.

Frian is a passionate advocate for systemic change and policy development to improve inclusion and equity. She has sat on committees including Auckland Parents of Deaf Children, VIPS – Equity in Education, and the National Lottery Individuals with Disabilities Committee. Frian is also a parent of children with disabilities and has lived experience of supporting her children through the education system. Frian was nominated for a Teaching Council role through consultation with parent and community groups.


Jenny Ritchie, teacher educators rep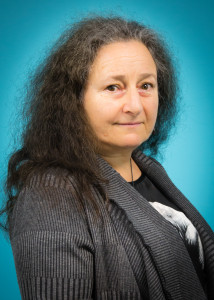 Dr Jenny is an Associate Professor of Te Puna Akopai, the School of Education, at Te Whare Wānanga o te Ūpoko o te Ika a Māui, Victoria University of Wellington.

She's been involved in the ECE and education sector since the 1970s, as a childcare worker, kindergarten teacher, parent, teacher educator, education researcher, and recently, a grandparent. Her research and teaching has focussed on: understanding how to apply a commitment to Te Tiriti o Waitangi in early childhood and teacher education; pedagogies that affirm and support children's cultural and emotional wellbeing; and exploring ways in which applying Māori conceptualisations can enhance pedagogies that support and care for our planet. She has written extensively in these areas.
Lorraine Carr, ECE teacher rep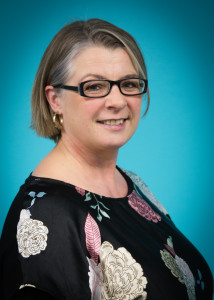 Lorraine has previous experience in both primary and early childhood education, starting in primary education and moving to early childhood in 2010.

She is currently Acting Lead Teacher at Parkland Kindergarten. She has also been part of the Kahui ako, acting as a representative for Manawatu's local area ECE groups and leading this group in a presentation at the Principals kahui ako meeting, Ministry of Education and ECE centre meeting and with their own Ruahine Kindergartens meeting. She is currently completing a Post Graduate Diploma (ECE) in Leadership.
Michael Rondel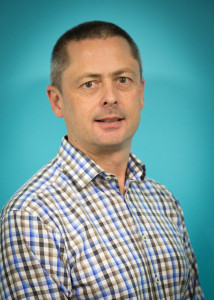 Michael Rondel will bring demonstrated commercial and business expertise and strengthen the Board's capability around financial governance. He will also bring a South Island perspective, currently limited on the Board. Mr Rondel leads the Audit division at BDO Christchurch and has a particular focus on the education sector. He has undertaken a number of statutory appointment roles at schools on behalf of the Ministry of Education as well as providing advisory services to Boards of Trustees. Mr Rondel has significant governance experience and is involved on a range of boards and committees, including several in the chair role. He is an approved training provider with the NZ Schools Trustee Association.
Michael was a member of the Education Council from January 2017 and continued as the chair of the Council's Risk, Audit and Finance Committee when he was appointed to the Teaching Council by the Minister of Education in 2019.
Pat Newman, primary principals rep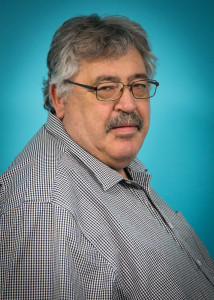 Pat has 40 years' experience as a school Principal and is currently Principal at Hora Hora School, a Decile 2 contributing school in Whangarei.

He has teaching experience in Primary and Intermediate education. Pat has extensive governance experience, including current membership of Evaluation Associates Te Tai Tokerau Representation First Time Principals/pastoral care and 15 years presidency of the Te Tai Tokerau Principals Association. He has previously spent eight years as an elected member of the New Zealand Teachers Council, along with 13 years NZPF executive, including two years as National President representing NZ principals in national and world venues. Pat's teaching career has provided him with hands-on experience in educating, interacting with, and supporting at risk young people.
Patrick Walsh, secondary principals rep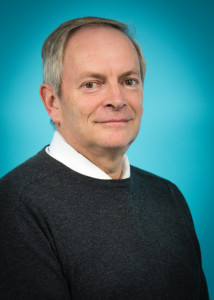 Patrick is the Principal of John Paul College in Rotorua.

He has an extensive track record of advocacy on behalf of secondary school principals, including three years as President of SPANZ (life member of SPANZ), Chair of the SIEBA Board and Chair of the NZ Law Society Seminars on Education Law. Patrick was an elected foundational member of the Council in 2003 and has been a member of the Disciplinary Tribunal of the Teachers Council for nine years.
Pip Woodward, secondary teachers rep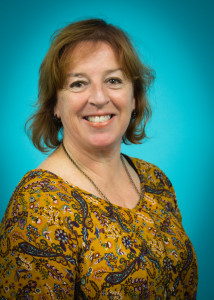 Pip has been the Deputy Principal of Otumoetai College for 10 years and has experience in both secondary education and tertiary education.

She was also previously a Code and Standards workshop facilitator for the Teachers Council of Aotearoa New Zealand. Pip is currently an Executive Member of NASDAP, Chairperson of Bay Inservice Training (BIST Charitable Inc) and was previously on the Otumoetai Board of Trustees, and an Executive Member of both NZHEA and PENZ.
Ripeka Lessels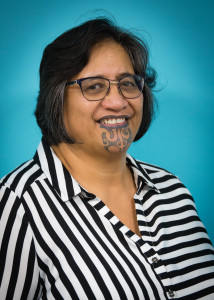 Ms Lessels has 30 years' experience in the education sector. Of Tūhoe, Ngāti Awa, Te Arawa, Ngāti Tūwharetoa descent she has taught at primary and secondary levels and in Māori and English. She is currently on the Principals Council of NZEI representing Te Rohe o te Waiariki. She is active in Ngā Kura ā Iwi o Aotearoa, holding roles in governance and strategic planning. She was a member of the board that transitioned Kawerau North school to a Māori medium kura, Te Whata Tau o Putauaki, and she became the founding principal in 2012. Ms Lessels is a mentor principal and a member of several professional principals' associations.
Ripeka was a founding member of the Education Council in July 2015. She was appointed to the Teaching Council by the Minister of Education in 2019 and remains a member of the Council's Risk, Audit and Finance Committee and the Convenor of the Māori Medium Advisory Group.
In this section
Our governing board is supported by an organisation of about 100 employees led by a chief executive and leadership team.